MF Bipolar Magnetron Sputtering Power Supply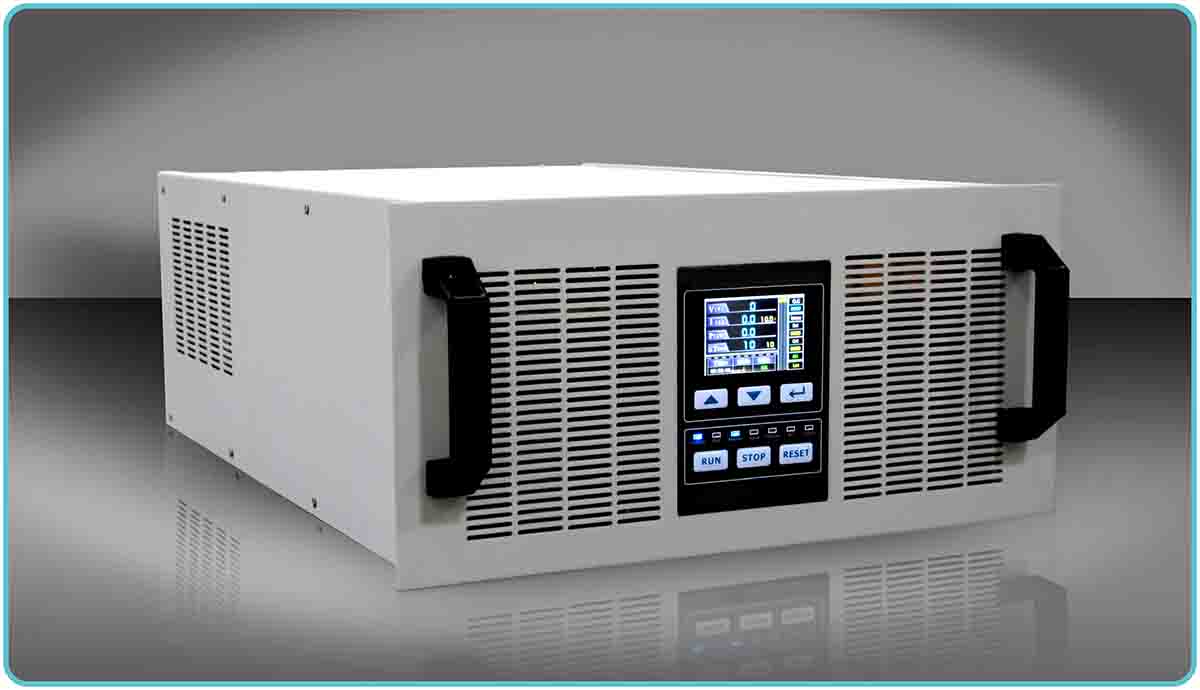 The power supply is mainly used for twin magnetron sputtering systems. It adopts an advanced high-frequency switching technology with excellent output characteristics and high adaptability. The range of adjustment parameters is wide with stable current output. It also offers high performance with proper safeguard protection, light weight, as well as small footprint. As it is the core equipment for dual-electrode twin magnetron sputtering technology, it is a requisite power supply for fabricating ITO, dielectric, insulating protective thin films and so on.
Main Characteristics
Advanced switching technology with small footprint, stable operation, and low electrical interference

Auto steady current function for stable operation under highly fluctuating electrical network and load

Multiple circuit protections enabling continuous and stable operation under high-frequency arcing without circuit damage
Main Specifications
Output Duty Cycle:

10 - 80 %, continuously adjustable.
Output Frequency:

40 kHz
Power Input:

Three phases 380 V + 10 %.
| | | | | | | | |
| --- | --- | --- | --- | --- | --- | --- | --- |
| Model | Power | Unload Voltage | Working Voltage | Max. Working Current | Working Mode | Cooling Mode | Cabinet Model |
| MSB-5 | 5kW | 1000V | 200-800V | 7A | CV, CC, CP | Wind | 7U+ |
| MSB-10 | 10kW | 1000V | 200-800V | 13A | CV, CC, CP | Wind | 7U+ |
| MSB-20 | 20kW | 1000V | 200-800V | 25A | CV, CC, CP | Water | 7U+ |
| MSB-40 | 40kW | 1000V | 200-800V | 50A | CV, CC, CP | Water | 1.2m Cabinet |
| MSB-60 | 60kW | 1000V | 200-800V | 75A | CV, CC, CP | Water | 1.8m Cabinet |
| MSB-100 | 100kW | 1000V | 200-800V | 125A | CV, CC, CP | Water | 2m Cabinet |
CV: Constant Voltage; CC: Constant Current; CP: Constant Power
Optional: Remote control by PLC
Cabinet Dimension Table
| | | | | | |
| --- | --- | --- | --- | --- | --- |
| Item Number | Cabinet Model | Body Dimension (mm) | Front Panel Dimension (mm) | Front Panel Holder | Back Panel Port |
| 1 | 6U | W435xH270xD560 | W480xH290 | 50mm | 100mm |
| 2 | 7U | W435xH315xD550 | W480xH345 | 50mm | 100mm |
| 3 | 7U+ | W435xH315xD705 | W480xH345 | 50mm | 100mm |
| | | | | |
| --- | --- | --- | --- | --- |
| Item Number | Cabinet Model | Body Dimension (mm) | Body Dimension with Uplift Holders and Wheels (mm) | Backdoor |
| 1 | 1.2m | W600xH1220xD700 | W600xH1255xD700 | Single Door Opening |
| 2 | 1.6m | W600xH1620xD800 | W600xH1720xD800 | Single Door Opening |
| 3 | 1.8m | W600xH1800xD800 | W600xH1890xD800 | Single Door Opening |
| 4 | 2.0m | W600xH2060xD800 | W600xH2150xD800 | Single Door Opening |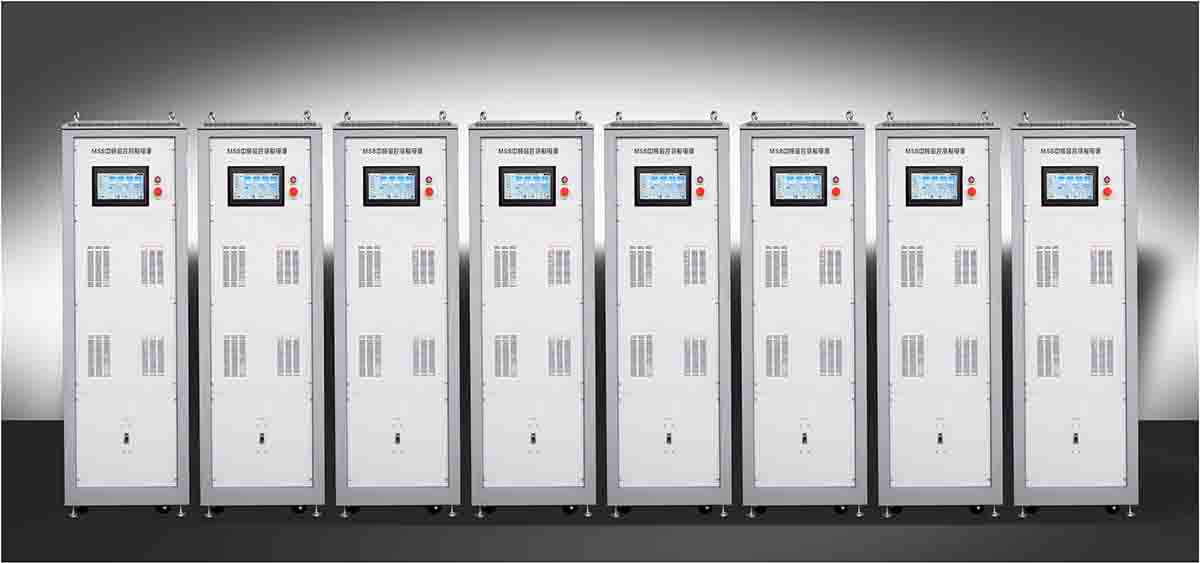 Related Links