Micro-arc Oxidation (MAO) / Plasma Electrolytic Oxidation (PEO) Power Inverter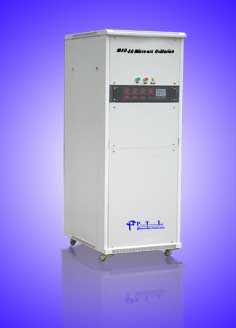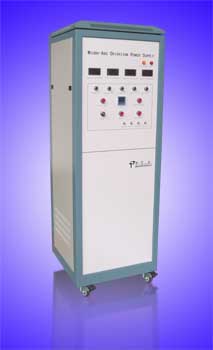 This power supply is specially designed for surface modification of aluminum, titanium, magnesium and their alloys by means of micro-arc oxidation. It adopts our advanced high-frequency switching technology and the advanced electronic design yields excellent output waveform and output characteristics. It is also equipped with positive and negative pulse outputs. The frequencies, positive and negative voltages, as well as pulse widths can be adjusted individually. The power supply has over-current and over-temperature protections ensuring high performance in surface treatments.
Main characteristics
Advanced switching technology with small footprint, stable operation, low noise, and low electrical interference

Individually and continuously adjustable frequencies, positive and negative voltages, as well as pulse widths

Multiple circuit protection modes enabling stable operation
Main specifications
MAO-I series micro-arc power inverters have several output power ratings such as 15 kW, 25 kW, 50 kW, 100 kW and so on.

Output mode: Bipolar pulse with constant voltage and constant current

(+) Pulse voltage:

100 - 800 V

(-) Pulse voltage: 20 - 200V

Average current:

0 - 65 A.
Pulse peak current:

1

00 A - 500A

Frequency: 20Hz - 2kHz

(+)/(-) Frequency ratio: 1: 1 - 15: 1

Duty cycle: 10% - 40%

Power input:

three phases 380 V + 10 %
For additional product information and pricing contact our specialists at sales@plasmatechnol.com.
---
Related Links