1000W / 1kW RF Power Supply / RF Generator 13.56MHz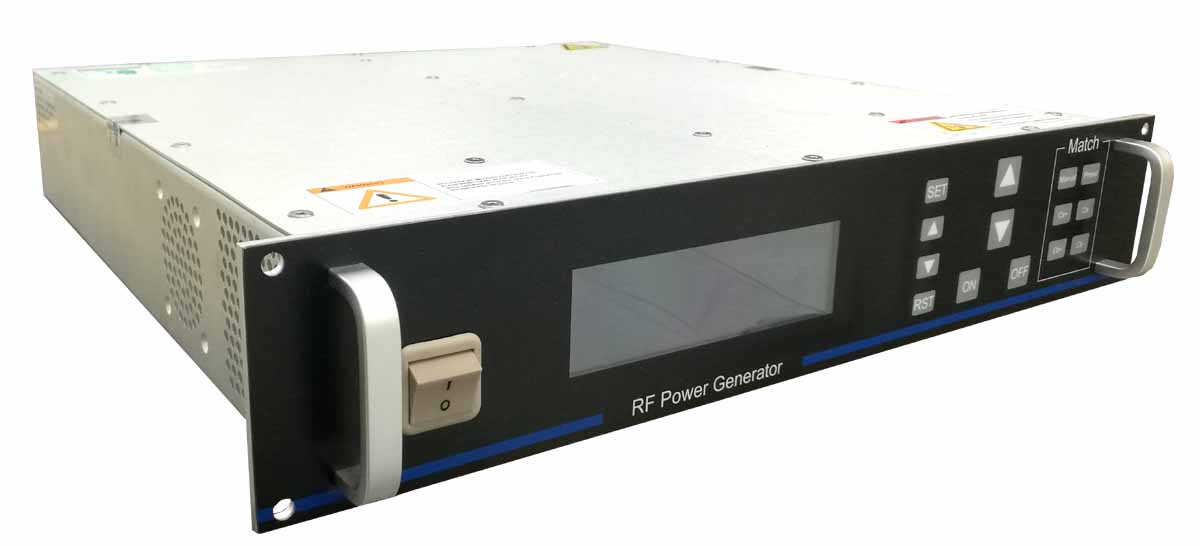 Our solid-state design 13.56MHz RF generators provide state-of-the art technology of precise and repeatable power control, ultra-stable output and low cost of ownership. Coupled with our MN-10A Matching Networks, the power system performs extraordinarily well in plasma-based thin-film manufacturing processes.
The RF plasma generators can be used as source or bias generators for continuous operation or as stand-alone batch tools, and is ideally suited for applications including, PECVD, HDPCVD, PVD, ALD, etch and strip for the manufacture of integrated circuits, solar cells, flat panel displays, LEDs, MEMs and data storage devices.
Our RF generators are protected against excessive Voltage Standing Wave Ratio (VSWR) conditions by limiting reflected power, power amplifier current, and power amplifier transistor dissipation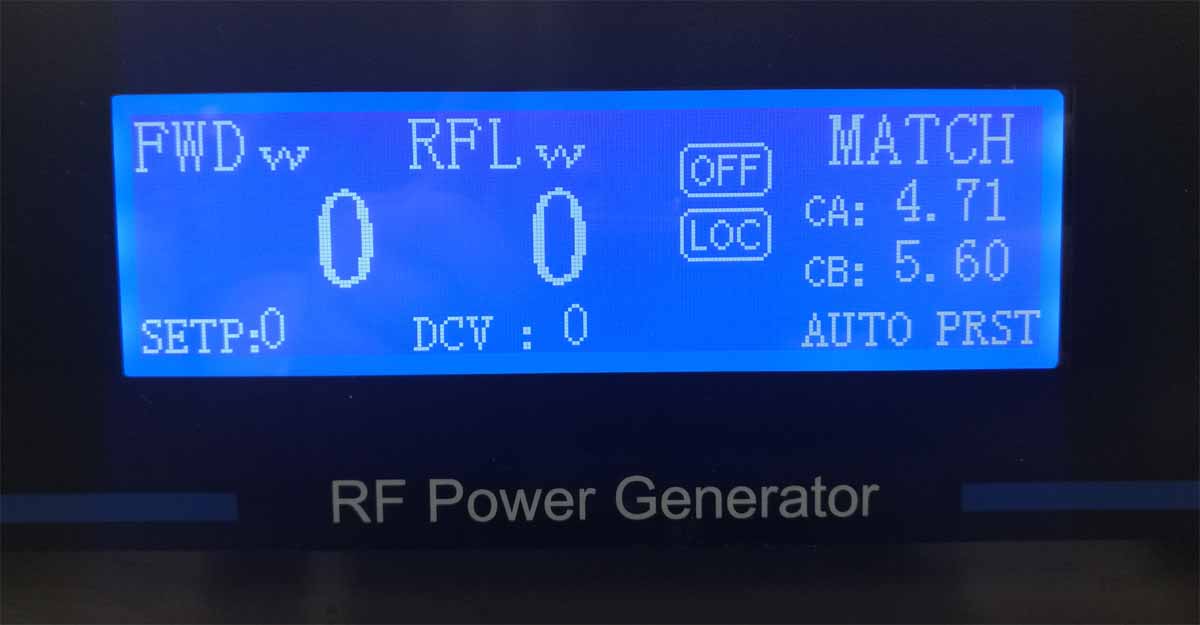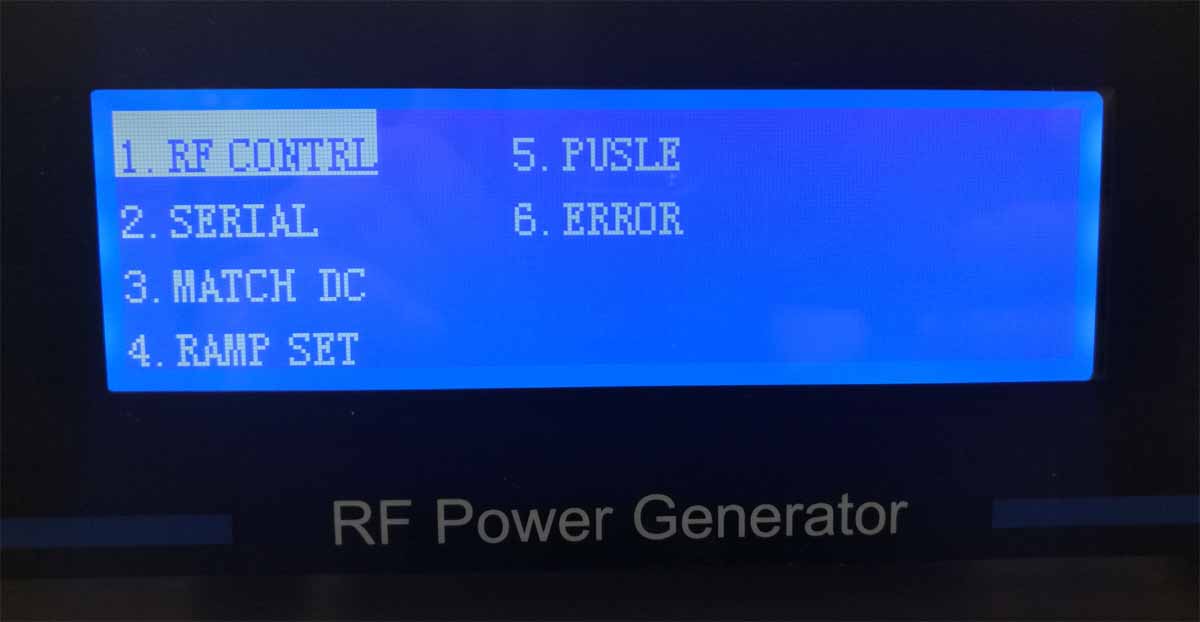 Output Power

1000W

Frequency

13.56MHz

Forward Power Metering

+ /-1% Full Scale, +/-1% Reading

Output Power Stability

+/0.5% Long Term, +/-1%Watt

Power Response Time

<10ms

Output Impedance

50 Ohm

VSWR

<2.0

Harmonics

-50 dBc

Input Power

AC220V, 47-63 Hz, 8A

Output Connector

N / UHF type

Interface Connectors

RS485, RS232 Modbus

Display Content

Control Mode, Power Setting, Forward Power,

Reflection Power, Output Status, Fault Status

Protections

Over Heat, Over Voltage, Over Current, VSWR

Cooling

Forced Air

Cabinet Size

480mm x 460mm x 88mm (2U)

Weight

15kG
Need help?
Contact an Applications Specialist by sending an Email to PTL or call 852-98814818.
---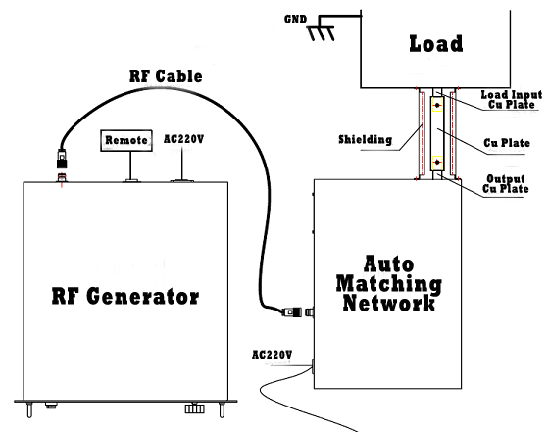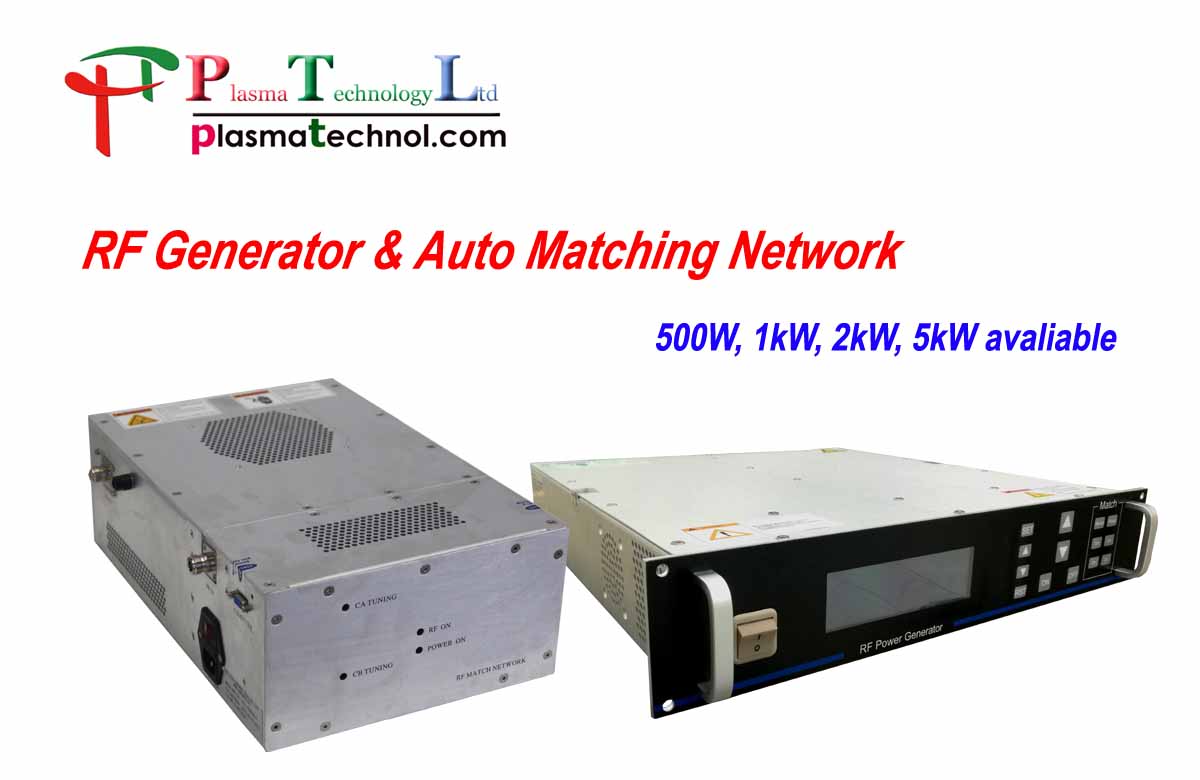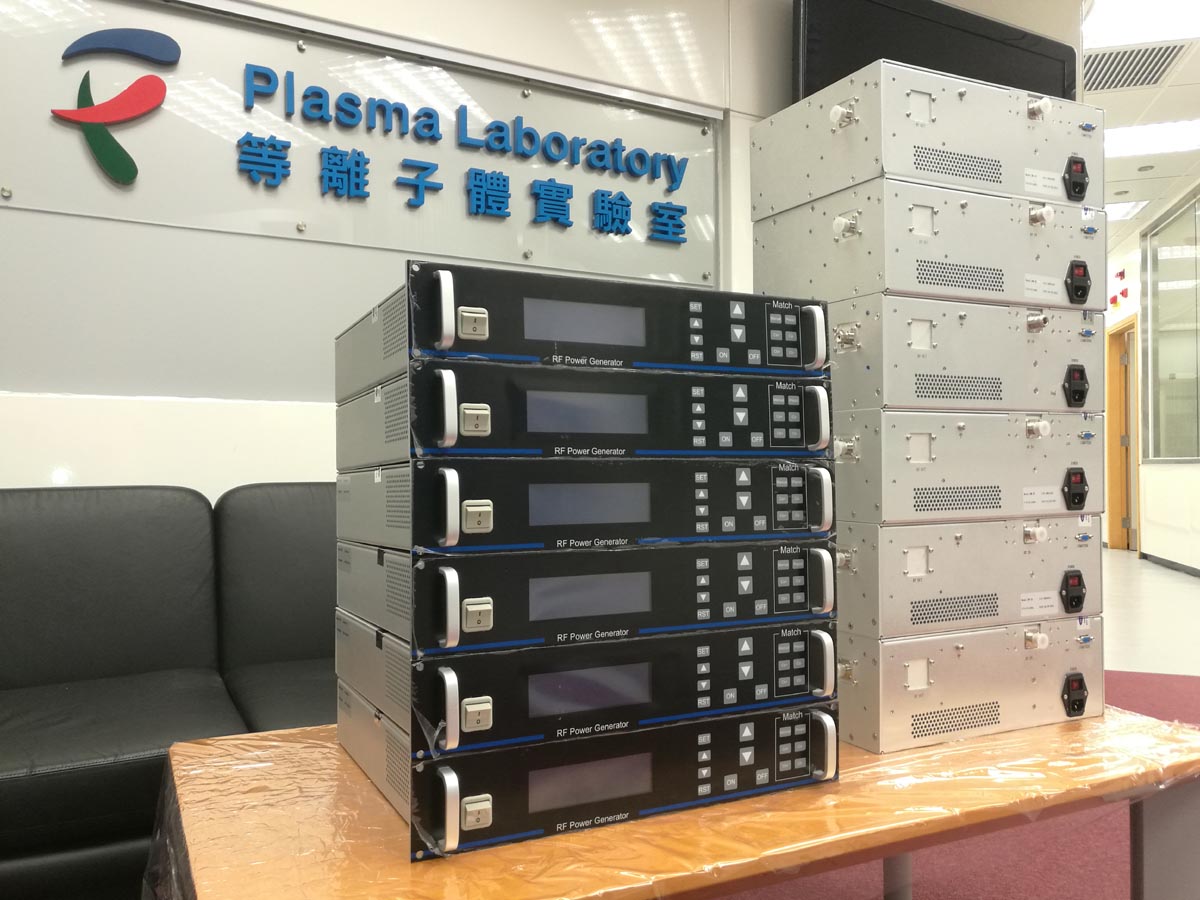 ---
For other related products: