Smart PVD and Implantation System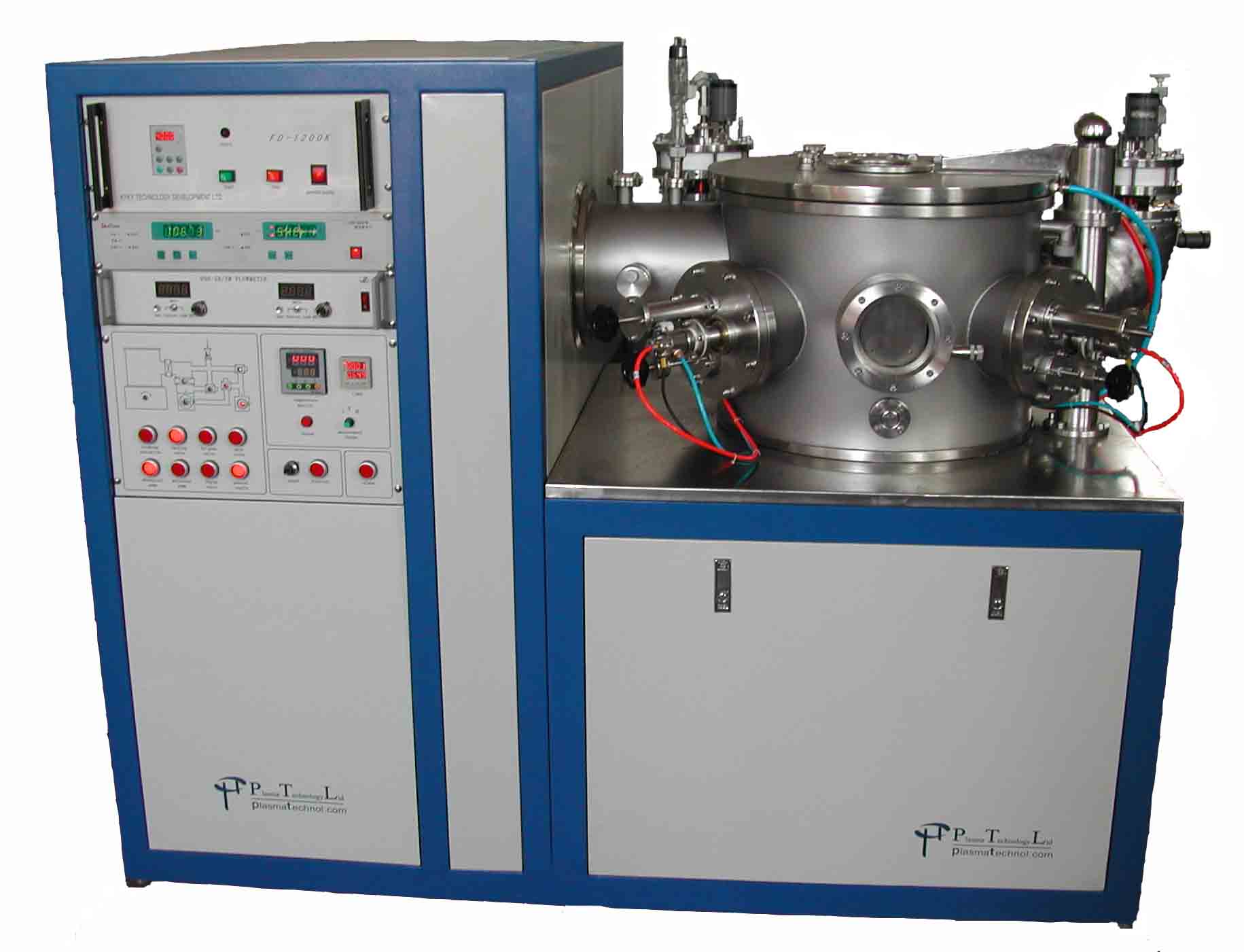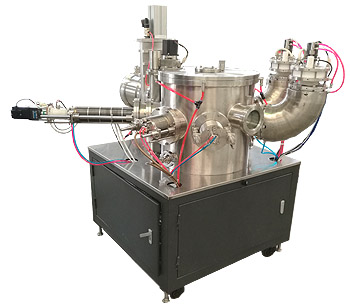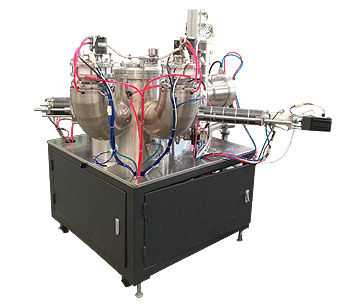 Smart PVD System with functions of DC and RF Magnetron Sputtering, Pulsed Filtered Cathodic Arc Deposition, RF-CCP for PECVD process, High Voltage Plasma Immerion Ion Implantation process.
F500mm x 500mm, stainless steel chamber, double-wall with water-cooling.
Top-opening door by a stainless steel supporting rod with electrical pneumatic control unit
2 sets of magnetron sputtering sources MS (2" target) with shutters and stretchable distance from sample stage.
2 sets of pulsed filtered cathodic metal arc sources P-FCVA
1 sets of RF capacitance coupled plasma source RF-CCP
1 set of high voltage pulse modulator Plasma Immersion Ion Implantation with RF-CCP source and P-FCVA sources
1 set of rotatory high-voltage HV sample stage with controllable rotation speed.
2 sets of rotatory low voltage LV sample stages with controllable rotation speed, stretchable distance from treatment sources, PID temperature control upto 500oC. One LV stage is face to the confocal plane of MS sources and the other one is face to the confocal plane of P-FCVA sources.
For additional product information and pricing contact our specialists at sales@plasmatechnol.com.