Circular Magnetron Sputtering Source
Magnetron sputtering is a powerful and flexible technique which can be used to coat virtually any workpiece with a wide range of materials - any solid metal or alloy and semiconductors. It can be supplied to match customer specific requirement, including compatibility with most standard vacuum fittings and design of the magnetic field arrangement for optimum performance in a wide range of applications.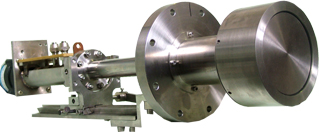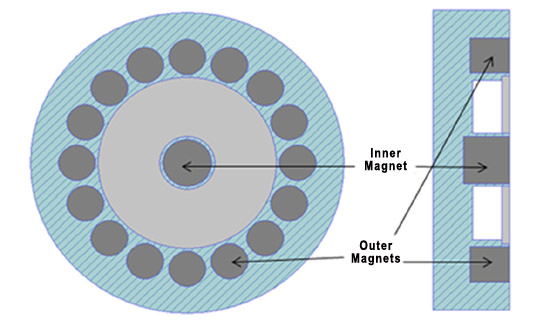 PTL uses electromagnetic finite element calculations in the design of the permanent magnetic assembly to achieve high field strength and uniform field profile. The source can accommodate a wide range of sputtering targets, metallic or insulating, magnetic or non-magnetic. It features a unique "Modular Magnet Array" that allows the user to change from balanced to unbalanced sputtering modes in minutes. All of our magnetrons utilize circular rare-earth NdFeB magnets that are isolated from water to eliminate magnet deterioration and are easily field replaceable.
Our magnetron sputtering sources can be mounted to a wide variety of cluster flange configurations. By incorporating the manual tilt, or in-situ tilt assemblies with or without computer control, shutters, chimneys, gas injection rings, etc., the focal point of the sources can be adjusted to optimize uniformity for different working distances and materials.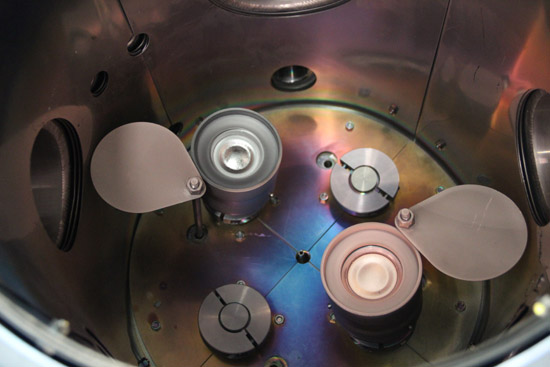 FEATURES
Ø Modular Magnet Array isolated from cooling water
Ø Magnetic material sputtering of thicker targets
Ø Easy removal of larger magnetic targets
Ø Efficient target cooling with no vacuum/water seals
Ø Clamped target mounting for optimal heat transfer
Ø RF, DC & Pulsed DC Compatibility
Ø Source/Power Supply/Target packages available
Our magnetron sputtering source consists of 2, 3, 4 and 6-inch diameter sputtering heads with target thickness of 6mm.