Hybrid Ion Implantation and Deposition System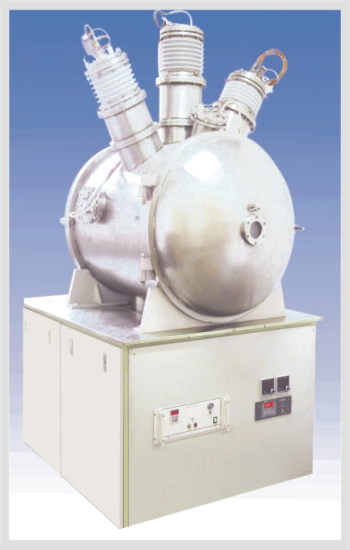 Ion beam enhanced deposition using the hybrid process of ion implantation and deposition is a novel surface modification technique. The system equipped with various plasma sources can be operated individually, partially, as well as simultaneously so as to conduct single or multiple ion beam enhanced deposition processes. This technique enhances the wear and corrosion resistance, reduces fatigue, and prolongs the service lifetime.
Ion implantation can be used to improve the surface performance of industrial components without changing their sizes (typically when the treatment temperature is below 300oC) and introducing a significant amount of impurities and contaminants. Ion beam enhanced deposition is an advanced surface modifying technique encompassing the benefits of both ion implantation and deposition, thereby overcoming the relatively small ion penetration depth in ion implantation. Our hybrid ion implantation - deposition equipment is equipped with a DC or MF (median frequency) magnetron sputtering source, two cathodic vacuum arc deposition sources, a MEVVA ion implantation source, and Kaufman ion implantation source in the same vacuum chamber. Each source can be individually controlled to conduct deposition and/or ion implantation. The proper use of single element or multiple element IBED can enhance the wear, corrosion, and fatigue resistance of industrial components.
Technical Specification