RF Magnetron Sputtering System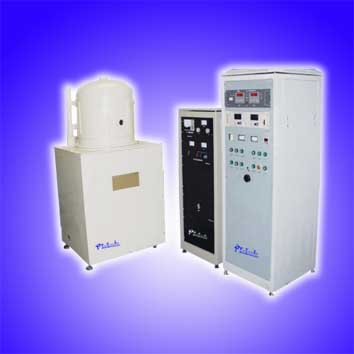 As magnetron sputtering offers accurate control of processing parameters and improves film adhesion, density and uniformity, it has become one of the most important methods to deposit different types of thin films. Radio frequency (RF) magnetron sputtering possesses many other merits such as high sputtering rate and no selectivity for the target materials (for example, conductors, semiconductors and dielectrics). Owning to the low working pressure in sputtering, dense films with few pinholes and high purity can be fabricated. In conjunction with the use of multiple electrodes and processes to enhance the discharge rate, plasma surface modification and plasma etching can be achieved.
Main Applications
The technique is suitable in many fields such as mechanics, electronics and decoration components. It is especially widely applied to integrated circuits (IC) and inorganic functional films.
Technical Specifications